Watch our ever changing
Calendar of Events for 2018
Date
Item
Details
Sat, June 30

Club Ride

Depart from DL Cenex at 9:00 AM
July

NO Club Meeting

Per By-laws, no meeting

Sun, July 15

Detroit Lakes Parade

Club trailer being pulled thru parade.

Sat, July 21

Club Ride

TBD

Sun, July 29

Frazee Parade

Club trailer being pulled thru parade.
August

NO Club Meeting

Per By-laws, no meeting

Sat, Aug 25

Night Ride

TBD

Tues, Sept 4

YST Registration

Held at VFW basement

Tues, Sept 11

Club Meeting

7:00 PM at VFW

Sat, Sept 15

Youth Safety Training

Detroit Lakes, MN

Sat, Sept 22

Third Annual
Treasure Hunt

Watch for details

Tues, Oct 9

Club Meeting

7:00 PM at VFW

November

NO Club Meeting

Per By-laws, no meeting

Tues, Dec 11

Club Meeting

7:00 PMJ at VFW

Contact Information
| Name | Phone | Activity |
| --- | --- | --- |
| Howard K | Seven o One-219-9963 | Club Rides |
News
Woods and Wheels ATV Club purchased an enclosed trailer.
This trailer will be used for Youth Safety Training Events.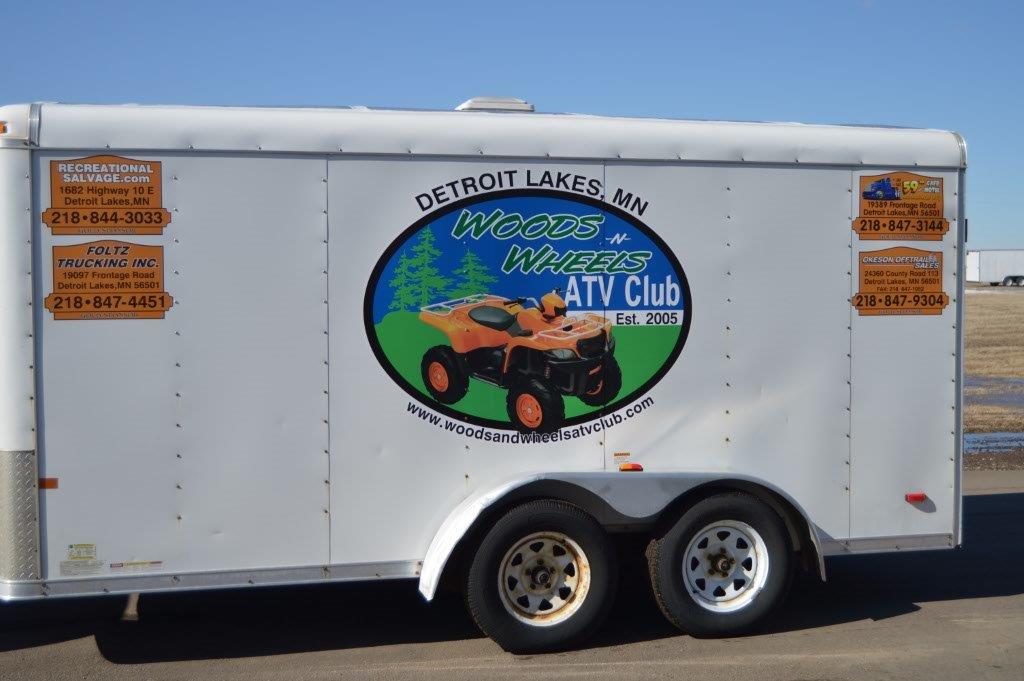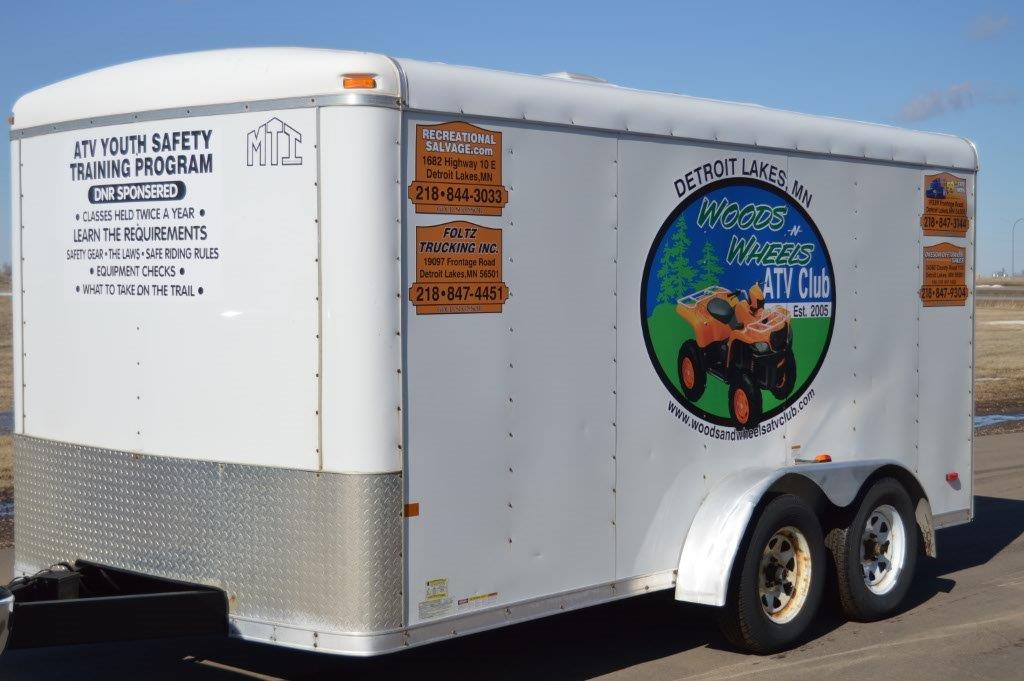 Did You Know
The Woods and Wheels ATV Club repaired a quarter mile section of the Black Gate Snowmobile Trail. Repairs were required after heavy summer rains. Partnering with the Becker County's Natural Resources Department it took our club twelve hours, 109 yards of gravel, three Bobcat loaders, and five pickups & dump trailers to repair the trail.
(See our Slideshow or the DL News article.)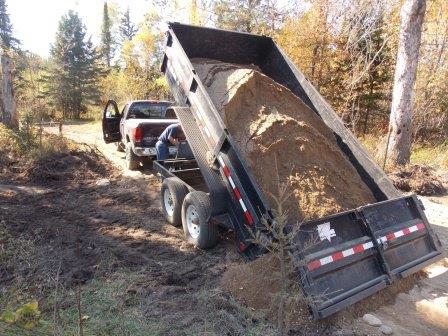 About Us
The Woods & Wheels ATV Club based in Detroit Lakes is proud to present members of the Trail Ambassador Program Sponsored by the Minnesota Department of Natural Resources.

To become a Trail Ambassador, each member is required to be a DNR Certified Youth Safety Instructor. This course is self-study program that includes classroom training and a hands on practical test. Once volunteers are certified as instructors, they register with the DNR Safety and Education section and spend a very full day of classroom training in the ways of the Volunteer Trail Ambassador Program.
The Volunteer Trail Ambassador Program was started by the DNR in 2007. Since its inception over 225 program Volunteers have been trained in monitoring the Grant-In-Aid ATV trail systems throughout Minnesota. The volunteers are trained in Trail Safety, reporting trail hazards, meeting and greeting riders at the trail heads and on the Trail and answering questions the trail users may have regarding the trail system. Each team carries an abundance of material to assist all trail users on the trail systems. Also, each Trail Ambassador has been trained in the identification of invasive species along the trails.
Information regarding the Minnesota Trail Ambassador program